What is Considered a Dental Emergency?
In order to ensure a healthy mouth, proper dental hygiene is critical. However, sometimes, no matter how vigilant you are with your dental hygiene practices, dental emergencies can occur. The good news is, if you are in or near Morgan Hill, CA, the team at Your Dentistry can help. We have the experience and expertise to treat a wide variety of dental issues and get you back to feeling good again.
What Is a Dental Emergency?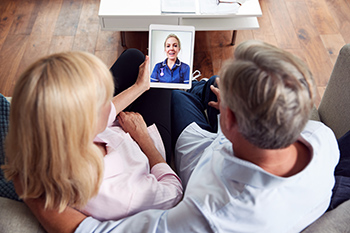 Dental emergencies are common. In fact, research shows that approximately 22% of people have had dental pain within the previous 6 months. However, dental pain does not always necessarily equate to a dental emergency. The following questions can help you determine if you need an emergency dental visit or if you can wait until the next available appointment:
How severe is the pain?
Did you lose a tooth or is a tooth loose?
Do you have an infection?
Do you have uncontrollable bleeding and/or swelling?
If you can answer yes to any of the above questions, you should contact an emergency dentist as soon as possible.
10 Common Dental Emergencies
Below, we'll look at 10 of the most common dental emergencies:
Unexplainable Toothache

A toothache is your body's way of telling you something is wrong. If you have a sudden, unexplainable toothache, seeking immediate treatment is important. There are some things you can do at home to manage the pain until you can see the dentist:

Use a cold compress on the affected area
Rinse with salt water or a peroxide rinse
Take OTC pain relievers to manage the pain

Broken Crown

Dental crowns are typically placed on teeth that are weak. If a crown is lost or broken, it increases the risk of additional damage to the tooth. However, if you seek immediate treatment, you may be able to salvage the tooth and avoid extraction or other dental procedures such as root canal therapy.

Swollen Jaw or Mouth

If your mouth or jaw suddenly swells with no obvious cause, you need to seek emergency dental treatment. You may have irritated lymph nodes, an infection, or another issue that needs immediate attention.

Abscessed Tooth

A dental abscess is characterized by a pocket of pus around the affected tooth. This can be life-threatening if left untreated. Many times, an abscess is accompanied by additional symptoms such as:

Sensitivity to hot/cold
Fever
Swelling of face and/or lymph nodes
Tender lymph nodes
Persistent toothache
Pimple- or boil-like bump on the gum near the affected tooth

Knocked-Out Tooth

If you have a tooth knocked out due to trauma to the face, it can be shocking. However, according to the American Association of Endodontists, an emergency dentist may be able to reimplant the tooth. However, you must seek treatment within 30 minutes.

Infections

Oral infections are critical issues that will not resolve on their own. While you may only have occasional discomfort at first, this can quickly escalate and may spread to other areas of your body. In some cases, an infection in your mouth can be life-threatening.

Missing Filling

If you lose a filling, the risk of additional damage to the affected tooth is increased. In addition, the nerves may be exposed, which can lead to additional issues. Therefore, if a filling comes out, contact an emergency dentist immediately.

Exposed Nerves

Exposed nerves cause excruciating pain, which will only worsen if left untreated. In order to prevent the pain from escalating, nerve damage, and infections, and avoid extensive dental treatments, emergency dental treatment is critical.

Food/Object Lodged Between Teeth

If food or another foreign object becomes lodged between your teeth, you should first try to remove it yourself. If you are unable to do so with brushing and flossing, emergency dental treatment is critical. If left untreated, it may cause gum irritation, gum disease, infection, or tooth decay. In addition, it may cause teeth to shift, which can lead to a variety of additional issues.

Swollen or Bleeding Gums

Gum irritation is common. In fact, most people experience occasional irritation, especially after vigorous brushing. However, if the bleeding is uncontrollable, has no obvious cause, and is accompanied by pain and/or swelling, it may be an emergency.
Top Reasons to Act Immediately When You Have a Dental Emergency
While the thought of having an emergency extraction or oral surgery isn't appealing, there are several benefits associated with emergency dental treatment, including:
Saves teeth

In some situations, extraction is unavoidable. However, most dentists will take steps to salvage the natural tooth.

Eliminates discomfort

Emergency dentistry services provide pain relief right away. This allows the dentist to get to the root of the problem to completely eliminate the discomfort.

Prevents progression

If left untreated, dental problems can progress. However, an emergency dentist can address the issue, which prevents this.

Preserves dental restorations

In some cases, a dental emergency involves a dental restoration such as a dental bridge, filling, crown, or other appliance. By acting immediately when you have an emergency, the restoration can be preserved.

Common Treatments for Dental Emergencies

Emergency dental treatment depends on the type of emergency you have. For example, if you have a toothache or a cracked/chipped tooth, the infection will need to be treated and the tooth will need to be repaired. This may include:

Irrigation and antibiotics
Root canal therapy
Dental filling/crown
Extraction

On the other hand, if you have a tooth that has been knocked loose or knocked out, you may need:

Antibiotics
Splinting
Reimplantation
Is There an Emergency Dentist Near Me?
Proper oral hygiene and preventive dental care can help keep your mouth and teeth healthy and prevent some issues. However, a dental emergency can happen at any time no matter how vigilant you are. If you experience a dental emergency, it's critical to seek immediate treatment to prevent the problem from worsening.
If you are in or near Morgan Hill, CA, contact Your Dentistry. We are located on Cochrane Road. Our office hours are Monday from 9:00 AM to 6:00 PM, Tuesday through Friday from 8:00 AM to 5:00 PM, Saturday from 8:00 AM to 4:00 PM, and Sunday by appointment only.
Dental Emergency FAQs
The team at Your Dentistry in Morgan Hill understands that dental issues don't always wait until regular office hours. These issues can occur at any time of the day or night and can cause questions to arise. We are happy to address your questions and concerns at any time. Below are some of the most common ones that we get when it comes to dental emergencies:
Can you go to the ER for tooth pain?
If there is not an emergency dentist in your area, you can go to the ER if you are experiencing tooth pain. While they are not trained to provide dental treatment, they may be able to provide pain relievers, antibiotics, and emergency surgery if necessary. If you do visit an ER, it's important to see your dentist as soon as possible and make them aware of your ER visit.
How can you find an emergency dentist?
Most dental clinics offer emergency services. If you are in or near Morgan Hill, CA, the team at Your Dentistry can help. You can contact us at any time by calling our office at (408) 520-1782 or by visiting the scheduler page on our website.
Why do I need an emergency dentist?
If you have a dental emergency, it's important to seek treatment right away to get the issue under control. There are several reasons you may need an emergency dentist including: knocked out tooth, swollen jaw/mouth, unexplainable toothache, dental abscess, swollen/bleeding gums, broken crown, missing filling, infection, exposed nerves, and more. If left untreated, what seems to be a minor issue may progress into something more serious.
What is a serious dental emergency?
Any dental issue can be a serious dental emergency. However, if you have an infection or abscess, it's important to seek treatment right away. If left untreated, an infection can spread to other areas of the body and could be life-threatening.
Monday 9:00 AM – 6:00 PM
Tuesday 8:00 AM – 5:00 PM
Wednesday 8:00 AM – 5:00 PM
Thursday 8:00 AM – 5:00 PM
Friday 8:00 AM – 5:00 PM
Saturday 8:00 AM – 4:00 PM
Sunday – by Appointment