Dental Fillings in Morgan Hill, CA
What are dental fillings?
Dental fillings consist of artificial substances that are used to fill in the holes on teeth which have cavities, or have become somehow decayed, damaged, or broken. Dental Fillings are used to restore the stability and the original shape of a tooth, so that they can remain effective in chewing, and so no further damage is done to that specific tooth or those surrounding it.
Most often, dental fillings are used in cases of tooth decay, where cavities have developed in the enamel, but have not yet reached the pulp of the tooth. In some cases, dental fillings are also used to restore broken or injured teeth where the enamel has been chipped off, thus exposing the tooth to potential decay.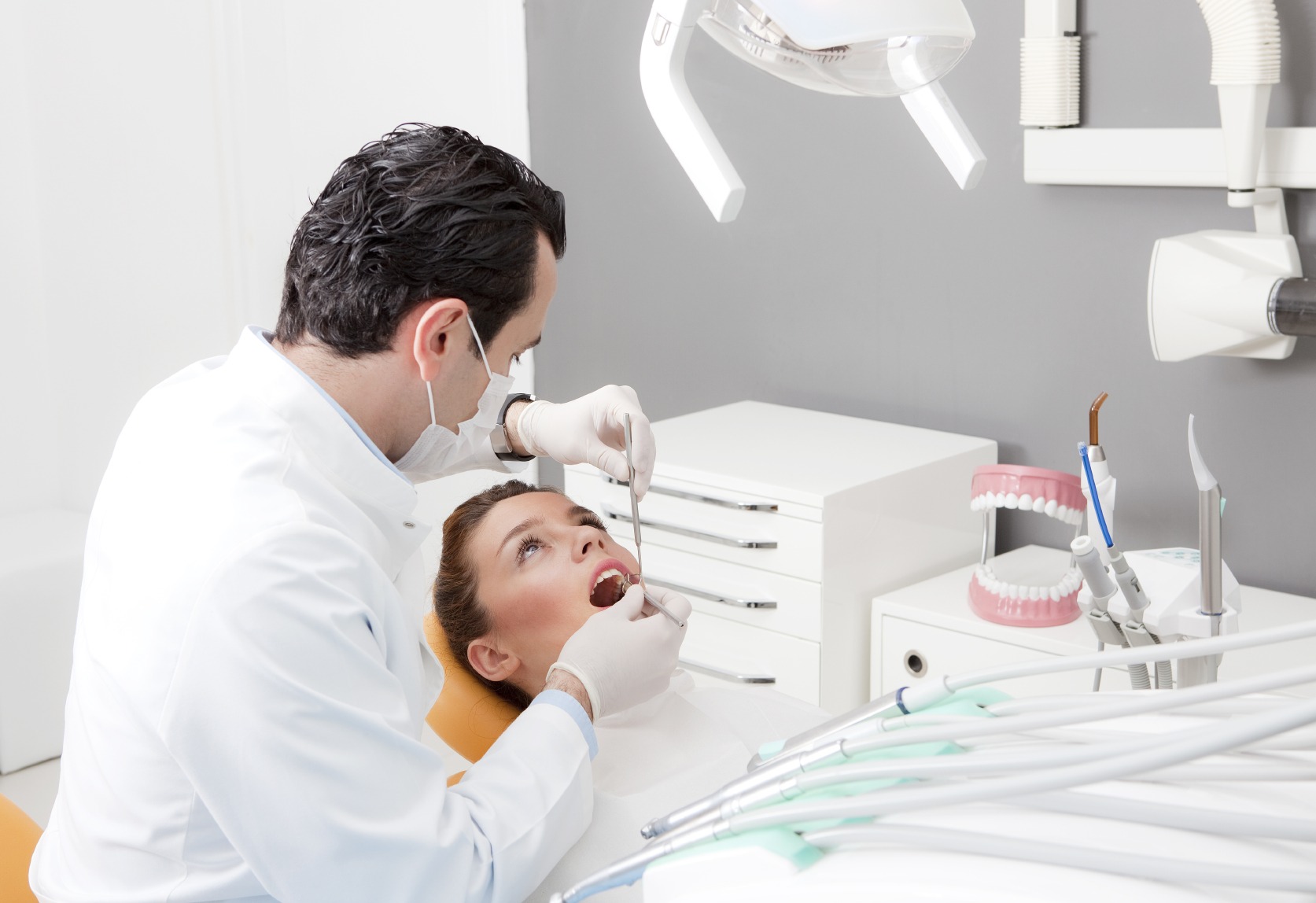 What Steps Are Involved in Filling a Tooth?
The first step in installing a dental filling is when the dentist numbs the area surrounding the affected tooth, using some type of local anesthetic or an injection. After the area has been numbed, the tooth will be inspected, and any tooth decay will be removed so that the tooth can be cleaned, washed, and dried. Then whichever filling material is to be used will be inserted where the cavity was, restoring the original shape of the tooth. Once the filling material has been installed, the patient will be asked to bite down hard in order to determine if the bite feels right.
What Types of Filling Materials Are Available?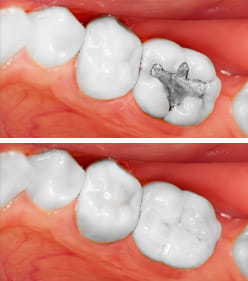 There are quite a few different materials which are commonly used as dental fillings. The first type is a tooth-colored filling or a composite resin. These dental filling materials are often used on the top of teeth, and they look very much like the original tooth. The traditional type of dental filling is a silver amalgam, and this is still widely used as a dental filling. These fillings are made of silver alloy and mercury, and are extremely durable.
Glass Ionomer Cement is another type of dental filling which is a self-hardening mixture composed of organic acid and glass. A resin ionomer cement is also a mixture of glass, organic acid, and a resin polymer, which solidifies when exposed to blue light. Porcelain is sometimes used as a temporary filling agent, and gold alloys are sometimes used for partial dentures and crowns. These are very durable, but they tend to be costly and are not commonly used as dental fillings.
Are there advantages and disadvantages to various filling materials?
Silver amalgam is an extremely durable material used for dental fillings, and that means it will last longer than most other substances used. However, the disadvantage of using silver amalgam is that it's very obvious in your mouth, and whenever you happen to open your mouth, nearby observers will instantly spot the silver because it stands out so well against the white of other teeth. There are advantages to using tooth-colored fillings, because these make it virtually impossible to detect that you have fillings in your mouth, and some of these can be fairly durable as well.
Does Dental Insurance Cover the Cost of Composites?
Most insurance carriers are willing to cover the cost of composite fillings, at least up to the cost which would have been in effect if silver amalgam had been used. Since silver amalgam is considered to be the standard dental filling substance, most insurance carriers will pay for any substitute up to the same cost of the amalgam.
Sign Up for a Dental Filling Appointment in Morgan Hill Today
If you need a cavity filled or if you have a damaged tooth, you should make sure it gets treated as soon as possible, so no further damage occurs. Contact us at the Morgan Hill dental center, your dental filling near me center, so we can set you up with an appointment at the earliest time. Once your dental filling is in place, your oral health will be intact again, and you won't experience any further pain related to the cavity or tooth damage. We can offer you the best dental filling price, and the best professional service.
We Look Forward to Meeting You!
We are just off 101 with ample parking in Madrone Plaza, Morgan Hill
Discover Efficient, Predictable, And Convenient Dentistry
Monday: 9am to 6pm
Tuesday-Friday: 8am to 5pm
Saturday: 8am to 4pm
Sunday: by Appointment
Our Hours
Monday 9:00 AM – 6:00 PM
Tuesday 8:00 AM – 5:00 PM
Wednesday 8:00 AM – 5:00 PM
Thursday 8:00 AM – 5:00 PM
Friday 8:00 AM – 5:00 PM
Saturday 8:00 AM – 4:00 PM
Sunday – by Appointment