Dental Implant in Morgan Hill, CA

Dental Implants Specialists
We are routinely rated as the best dental practice in Morgan Hill, and this is a source of great pride for us. We endeavor to provide the best dental service, in the friendliest and most compassionate way possible. Your entire family can be accommodated at our practice, and we'll go out of our way to make sure that all your dental needs are taken care of. Whether you are considering dental implants, or you just need a regular checkup, we'll gladly work with you to achieve your objectives.
What is a Dental Implant?
Dental implants serve as replacements for your natural tooth roots. They are generally made of titanium, which is a metal that is highly biocompatible. This means that it can easily be assimilated into the jawbone where it is placed. Once the jawbone fuses around the titanium post, it is ideally situated to serve as an anchor for an artificial tooth.
In order for someone to be considered a good candidate for dental implant surgery, they must therefore have a healthy jawbone. It is possible to use dental implants to replace a single tooth or an entire arch of teeth, on the upper or lower sides. Advances in dentistry have made it possible to replace all of your upper or lower teeth with just four titanium posts, and the accompanying artificial crowns.
Benefits of Dental Implant
There are a number of benefits to using dental implants. First of all, they look and perform very much like your original teeth, so they're virtually undetectable. They can be installed with no negative impact to nearby teeth, but they do provide support for your oral structure. Unlike dentures, dental implants will not slip or slide around when you eat.
They will also not cause any problems with speech, as dentures might. With conscientious oral hygiene, dental implants can last a lifetime. That makes dental implants a very cost-effective solution, and one which restores the natural beauty of your smile.
Types of Dental Implants We Provide
At Your Dentistry, we provide two main types of dental implants. The first type is known as secure mini-implant dentures. These are FDA-approved devices which are held in place comfortably and naturally. The mini-implant procedure consists of tiny titanium pins which replace the roots of your teeth. They serve in the role of anchors for the denture which is applied over the top of them.
Because these are actually anchored right into the jawbone, they don't slip like traditional dentures might. This is a minimally invasive procedure which allows a patient to heal up much more quickly. A second procedure that we offer are permanent implants. These look and feel very much like your original teeth, and they are also installed over titanium posts.
The titanium posts used in permanent implants are somewhat larger than in the mini-procedure. You can have a single tooth replaced or an entire upper or lower arch of teeth with a permanent implant. Once this is in place, it can be maintained for an entire lifetime, with good oral hygiene. To find out which of these procedures is best for you, we'll need to consult with you, and examine your oral structure.
Dental implant Dentist near Me
A good dental implant dentist can be found in Morgan Hill, CA, simply by googling 'dental implants near me' or 'implant dentist near me'. If you live in the region around Morgan Hill, you should see Your Dentistry near the top of your listings. This will give you the street address of our facility, and a contact phone number where we can be reached. We'd love to hear from you so we can have an initial consultation, and establish a treatment plan for you.
Frequently Asked Dental Implant Questions
Q: Are the Your Dentistry doctors accredited?
A: Dr. Gondara is a member of the California Dental Association, as well as the American Dental Association.
Q: Do you offer dentistry for my whole family?
A: Yes, we are very happy to work with all family members, regardless of their ages.
Q: Does Your Dentistry have specific specialties?
A: We provide all of the standard dental services, including preventive dentistry. We also offer a number of cosmetic options which will help to keep your smile attractive and healthy.
Q: I just want a whiter, more attractive smile. Do you have a solution for me?
A: Absolutely. We provide several options for teeth-whitening, and we can also use porcelain veneers to give you a dazzling, white smile again.
Thanks to advancements that dentistry has made over the past 40 years, we can permanently replace missing teeth with a dental implant. Implant restoration improves your speaking and chewing ability while stopping bone demineralization. Our skilled dental implant dentist is highly qualified and experienced at delivering amazing results that exceed your expectations!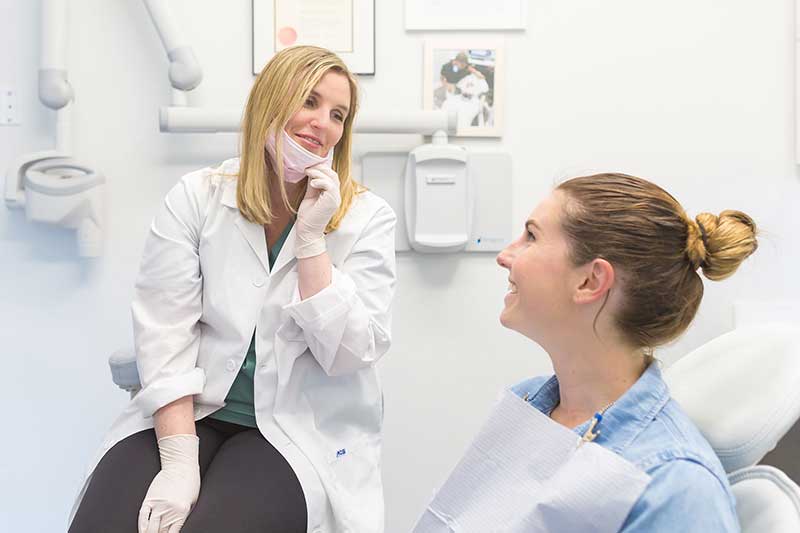 We Look Forward to Meeting You!
We are just off 101 with ample parking in Madrone Plaza, Morgan Hill
Discover Efficient, Predictable, And Convenient Dentistry
Monday: 9am to 6pm
Tuesday-Friday: 8am to 5pm
Saturday: 8am to 4pm
Sunday: by Appointment
Our Hours
Monday 9:00 AM – 6:00 PM
Tuesday 8:00 AM – 5:00 PM
Wednesday 8:00 AM – 5:00 PM
Thursday 8:00 AM – 5:00 PM
Friday 8:00 AM – 5:00 PM
Saturday 8:00 AM – 4:00 PM
Sunday – by Appointment